2014 Summer Applied Biotechnology Research Experience (SABRE)
November 30, 2013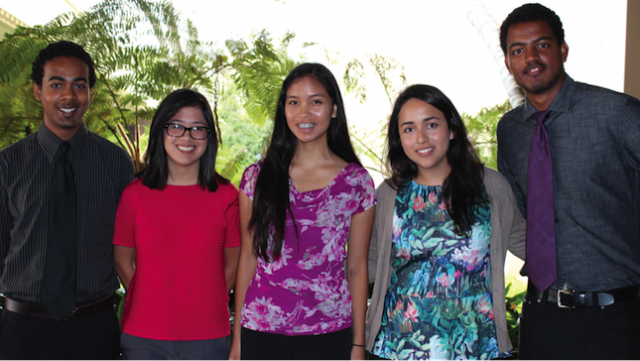 June 16 - August 19, 2014
The University of California, Santa Barbara Institute for Collaborative Biotechnologies (ICB) is a uniquely interdisciplinary research environment, with a mission of transforming biological inspiration into technological innovation. The ICB Summer Research Internship in Science and Engineering at UCSB brings science and engineering majors from across the U.S. to UCSB for a summer research experience. Interns are partnered with a mentor of similar interest, conduct research in our state-of-the-art laboratories, attend research seminars, receive training in career development skills, and participate in social activities.


Program Highlights
10-week Summer Research experience
$4000 Stipend
Up to $600 for travel
Housing and Meals provided
Career Development Workshops
Seminar Series
Eligibility Requirements
Must be a science, engineering, and/or mathematics undergraduate or masters student enrolled as a junior, senior, or masters student in the Fall 2014
Have a minimum B average
Must be from an under-represented group – Blacks/African Americans, Native Americans/Alaskans, Pacific Islanders, and Latinos/Latinas.
Application and Details
For more information and application, please visit our Programs page.