ICB Project Leader Bradley Chmelka Appointed Honorary Doctor at Chalmers University
June 1, 2013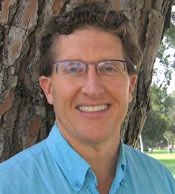 ICB project leader and UCSB professor Bradley F. Chmelka is appointed Honorary Doctor at Chalmers University for his research achievements within materials chemistry. He has made important contributions to the development and use of methods based on nuclear magnetic resonance (NMR) for characterization of both structure and properties of inorganic materials. Within this field he is a world-leading scientist.
Dr. Chmelka's research aims to correlate properties and functions of materials at the macroscopic level with molecular structure and dynamics, particularly in heterogeneous systems. Among his main achievements are synthesis and characterization of self-assembling inorganic/organic composites and of mesoporous materials for use within catalysis, separation and electro-optics. His research also comprises molecular dynamics and structure in hierarchically organized polymers, liquid crystals, nanocrystals and biomaterials.
Dr. Chmelka held a Jubilee professorship at Chalmers during 2006 and has since then maintained strong ties to many individuals at Chalmers. He has been the host for extended visits to UCSB by many researchers and PhD students from Chalmers, and he has initiated a student exchange program on the master's level between students at UCSB and Chalmers.
Bradley F. Chmelka has also acted as an ambassador for Chalmers by assisting in contacts to other scientists at UCSB. The strong ties that exist today between UCSB and Chalmers are to a large extent due to Dr. Chmelka's efforts. The build-up of expertise through these contacts and collaborations has been important for Chalmers researchers in their interactions with industries in the area of materials science.  New Honorary Doctors and Chalmers