ICB Neuroscientist Thomas Sprague Receives Early Career Sloan Research Fellowship
February 21, 2019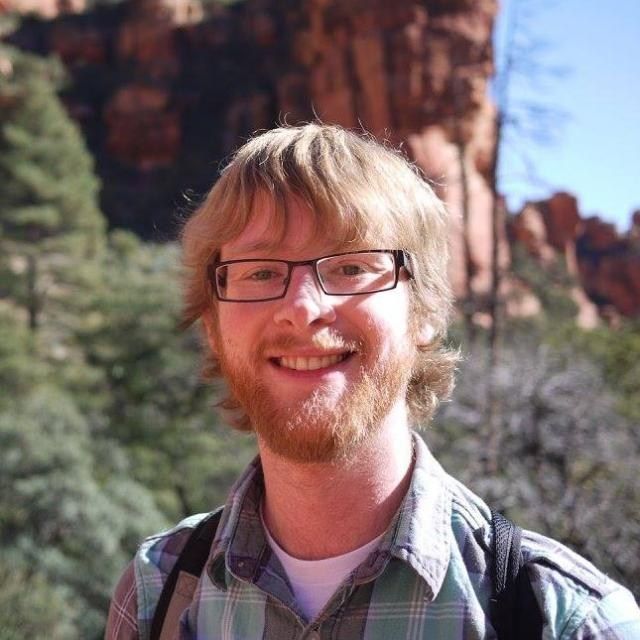 In recognition of promising early-career achievements,Thomas Sprague, ICB project leader and assistant professor of Psychological & Brain Sciences at UCSB  has received a fellowship from the Alfred P. Sloan Foundation. Each year the foundation selects fellows from a diverse group of researchers nominated by their peers.
"This is a very well-deserved honor for Tommy," said Mike Miller, ICB Cognitive Neuroscience co-leader and Chair of Psychological & Brain Sciences at UCSB. "At such an early stage of his career, Tommy has already become internationally recognized for his work on how activity from neural populations in the human brain code information about the environment and guide behavior."
"I'm very excited and honored, grateful that the foundation sees potential in my research," Sprague said of the award, which comes with a sizable grant. "Those resources will help get the lab running in exciting new directions that wouldn't have been possible otherwise."
Sprague has made a name for himself investigating the way in which the brain represents information, and how it changes depending on the situation. For instance, we often encounter the same scene — say, the inside of the refrigerator — with different behavioral goals, like pouring a glass of water or finding a piece of cake. The image is the same, but the goals are different, so the way the brain encodes the information changes to correspond with the context, Sprague explained.
Rather than looking at where brain activity occurs during different tasks, Sprague focuses on understanding how activity patterns in specific regions of the brain compare under different contexts. Many of his experiments involve reconstructing what an individual remembers from a given task solely by looking at their brain activity.
"I am recovering a private, subjective experience," he said. "This is an internal representation that's not on the retina right now. The 10 seconds that elapse between seeing the stimulus and responding to it means that the subject has to hold this representation in their mind's eye, and that's what I'm trying to decode and recover."
"Sloan Research Fellows are the best young scientists working today," said Adam F. Falk, president of the Alfred P. Sloan Foundation. "Sloan Fellows stand out for their creativity, for their hard work, for the importance of the issues they tackle and the energy and innovation with which they tackle them. To be a Sloan Fellow is to be in the vanguard of twenty-first century science."

Original story written by Harrison Tasoff. Content may be edited for style and length.