Irene Chen Receives $2.1 Million NIH Director's New Innovator Award
October 5, 2016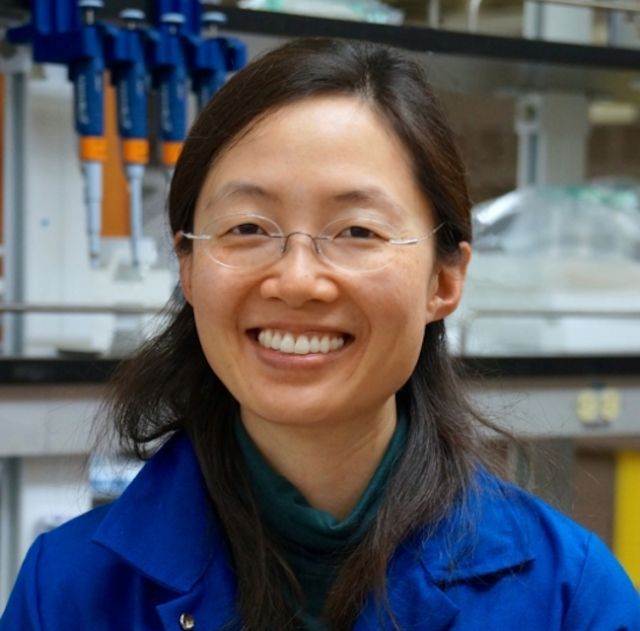 ICB Systems and Synthetic Biology Project Leader since 2014, Irene Chen has received the National Institutes of Health (NIH) Director's New Innovator Award for her cutting-edge research on bacteriophages (phages), viruses that infect bacteria and are therefore natural predators of bacteria—the potential being phage-based alternatives to antibiotics.
Over the next 5 years Chen and her team will use the award to focus on the challenge of effectively treating infections within the current environment of antibiotic-resistant bacterial pathogens by seeking to understand how bacteriophages affect wound ecologies. The team will work in collaboration with Goleta Valley Cottage Hospital to sequence microbes from swabs collected at the hospital's Ridley-Tree Center for Wound Management.
Assistant Professor in the Department of Chemistry and Biochemistry at UCSB since 2013, Chen anticipates that many of the genes in the phages her team will sequence will be unknown. In fact, up to 90 percent of phage genes don't match those found in NIH's GenBank database, an annotated collection of all publicly available DNA sequences. In addition to classifying the genetic diversity of phages, her lab will also correlate phage species with bacterial sequences that promote wound healing.
Chen is one of 48 recipients of the 2016 NIH Director's New Innovator Award, designed specifically to support exceptionally creative early-career investigators who propose highly innovative projects that have the potential for unusually high impact on a broad area of biomedical or behavioral research. The award initiative is a component of the NIH's Common Fund High-Risk High-Reward Research Program.
Project Information: Understanding How Bacteriophages Affect Wound Ecologies and Developing New Tools to Harness Bacteria-Phage Interactions